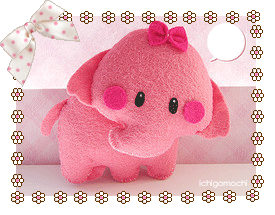 woke up quite early today .__.
what a bad thing !!
because I had the time to rest and yet I didn't
*sobs*

1st thing I did,
other than check my handphone that is, ~
I WROTE ORAL !!
woots!!
LOL!
not for myself lah, obviously..
I'm not even schooling at the moment =p
help bro's friend do one so can earn money LMAO!!!
*muahaha*


then msg msg with darling Jac x33
and then finally fresh and ready by 10am.
so I go ready dvd, and breakfast,
wanted to relax whole day liaos, watch the dvd Em gave me.
when suddenly mum called and ask me go hospital fetch bro ._.
so... rushed out lorh.. what to do?


then when arrive there, mum said:
what's that your holding?
so I showed her my breakfast,
then she said,
cannot eat in the hospital larh.. full of germs.. then she took my food
T_____T
walauu...
my stomach growling already lehhs !!
lols
so what to do.. went in and waited with my brother -_-
when finally our turn,
the doctor asked:
so what's your problem, Ryan?
so my brother said:
my neck painful.


Doctor:
ohh.. your throat painful.
LOL!!
the way they talk so funny lehhs !!
like not talking to each other one .__.
and I just sat there and kept laughing.
in the end the doctor also said:
you have bad teeth.
when's the last time you saw a dentist ?

LIKE LMAO LAH!!


and when the doctor said that he was gonna give my brother sweets,
my bro said:
har? I hate sweets
LOL!
and the doctor heard wrong, said:
ohh is that why your teeth very bad?
then my brother said:
no lahh..
I don't like sweets anymore..
Doctor: ohh.. you mean you last time like sweets very much that's why your teeth spoil and now you hate sweets?


get what I mean? ._.
LMAOO!!!
my brother damm blurr just now ~
hahas!


after that,
went to pet shop yi xia~ =D
wanted to buy fighting fish, since the old one died liaos :/
then saw hamster,
wasehh.. ~
but total up include cage all that,
need 40++ and I only had 39 .__.
very saddening LMAO


so fast fast go Bou wanna take $
then THE STUPID MACHINE ROSAK!!!
$@#$@#*$"&@#*$&@#$


grrr lah.. waste my time.
so go all those places wasted @@
but now come to think of it,
I'm still thinking whether to buy a hamster,
or a puppy?
the girl did say that the end of the month they'll get some puppies..
and is those small and fluffy type!!!
LIKE OMG LAH!!
I WANT ONE T___T
so that Chelsea would be jealous of me
LOL!!!!
JOKE JOKE

=O~

oh yea~
two sakaii pics::

hahas!!
my brother took this pic of me,
and he can't stop laughing ._.
I dunno what's so funny bout it lah.
just that I glaring at him only ma @@
hahass~~
and I didn't even have time to wear contacts,
AND
my hair is so messy ==